Roman Polański. Actor. Director
The exhibition entitled
"Roman Polański. Actor. Director"
prepared by the Museum of Cinemtography in Łódź is a presentation of the achievements of one of the most outstanding and best known of Polish film makers, whose fame and popularity in world cinema are owed to such films as :
Knife in the Water
,
Cul-de-sac
,
Repulsion
,
Rosemary's Baby
,
Chinatown
,
Tess
, and
The Pianist
.
The work of Roman Polański has been displayed in posters, photographs, still photos from films which he directed and in which he appeared as an actor. It is a unique collection of archive material which has not been shown in Poland before, consisting mostly of photographs from film sets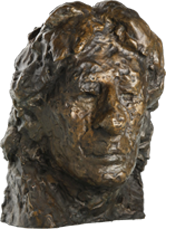 from Roman Polański's archive, supplemented by materials received from the director's friends: Andrzej Wajda, Andrzej Kostenko, Gene Gutowski, Leopold Rene Nowak and others. The most interesting are those which show Roman Polański at work. They are presented chronologically, beginning with student films made at the Film School and ending with the most recent productions. They are the work of exceptional cinematographers – Jerzy Lipman, Andrzej Kostenko, Witold Sobociński, Andrzej Kondratiuk and remarkable photographers – Guy Ferrandis and Piotr Bujnowicz.
The exhibition will give viewers a chance to see photographs of Roman Polański as an actor who revealed his acting talent quite early. At the age of 14 he appeared in radio programmes for children and made his first steps on the stage. In later years he frequently took roles as an actor in films. He has played in his own films beginning with student films made in the Łódź film school and in feature films such as
The Tenant
and
Dance of the Vampires
. He has played character roles in films of his director friends: in the films of Andrzej Wajda (A
Generation
,
Lotna
,
Innocent Sorcerers
,
Samson
), Andrzej Munk (
Bad Luck
), Janusz Morgenstern (
See You Tomorrow
). He has been invited to play film roles by world famous directors. He has appeared in
A Pure Formality
alongside Gerard Depardieu,